The Brooke Jackman Foundation is pleased to provide select partners with an opportunity to sponsor and help fund the annual children's literacy programs below. All programs include aggressive PR and social media campaigns to generate interest, attendance and recognition for sponsors' generous support. Sponsors will also receive prominent signage on site and in all marketing materials for programs.
The foundation offers several levels of sponsorship, including Title Sponsorship (exclusive sponsor), Co-Presenting Sponsorship (one of two sponsors) and Associate Sponsorship (one of several sponsors).
For additional information, or to discuss a potential sponsorship, please contact Cliff Sloan by emailing Cliff@philandcompany.com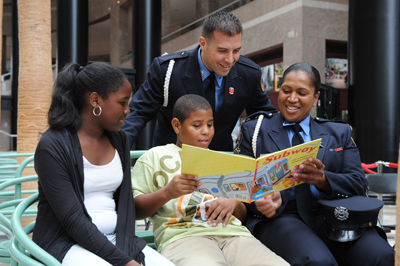 In honor of Brooke Jackman's birthday on August 28, the Foundation has a tradition of giving a brand-new book to every child in its programs during the back-to-school period. In late August, approximately 10,000 disadvantaged children throughout the New York area will receive this gift to jump-start their reading. The books are distributed over a two-week period through the Foundation's many programs and partnerships, which operate in numerous locations, including homeless shelters, City agencies and school organizations.Kids submit their stories for the chance to be published in the Annual Brooke Jackman Foundation Compilation book. The love of reading and writing, which is instilled in each child who attends a Foundation program, will be embodied in these stories. The inaugural edition was published in 2012.
A celebration of children's literacy and hope held at the World Financial Center's Wintergarden around September 11, this free public event for children and families celebrates the positive, transformative power of literacy. Additionally, the Read-a-thon recognizes the hope born from the tragic events of 9/11 and celebrates the resiliency of New York City and its children. The Read-a-thon includes readings from popular children's authors and celebrities and has also featured live performances by New York area acts like Urban Word and the tween rock group Care Bears on Fire. Hundreds attend, including prominent city officials and educators.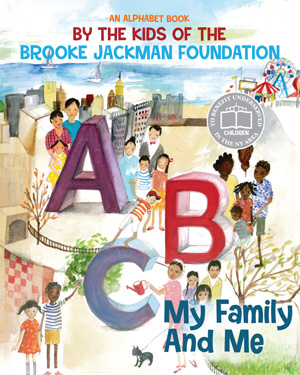 Since 2002, the Brooke Jackman Foundation has provided Brooke Packs, backpacks with a variety of supplies, to children going back to school in the New York metro area. Last year, 4.000 children received a Brooke Pack. Designed to meet the needs of disadvantaged children when other resources are not available, each one is filled with age-appropriate books and school supplies. Many times, this backpack is a child's sole personal possession.