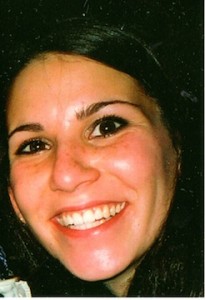 Everyone who knew Brooke said the same thing: She had a different relationship with each of us, but to each she was a true, loyal friend—caring, compassionate, understanding, fun, energetic, beautiful inside and out, with a brilliant mind and a glowing smile. The most important people to Brooke were her family members, whom she talked about incessantly, and her friends. Brooke meant something very special and unique to all of us, and anyone touched by her in some way still carries a special piece of her inside them. Every child who is helped by one of The Brooke Jackman Foundation's programs is also lucky to have a piece of Brooke living on in them as well. This Foundation has been created to embody Brooke's spirit—her true love of reading and her profound desire to help children in need.
Brooke's family and friends all knew about Brooke's love of books. She read constantly—everything from weekly magazines to nonfiction biographies—and she was never without reading material in her backpack. Brooke would read as she got off the school bus, walking down the city streets, and, as a child at camp, with a flashlight under the covers when she was supposed to be sleeping. Brooke had a photographic memory—with total recall—and was the person whom friends and family called when they couldn't remember something. She was a perfectionist with herself but never with others. She tried to see the best in everyone and was always there for anyone lucky enough to be a part of her life. Brooke was the fix-it person, shopping partner, and best friend to her sister and she was also the one her brother quizzed on all sports statistics, becoming his little buddy. Brooke attended lectures and special events with her mom and matched wits with her dad, and was always available to help with a crossword puzzle. To her friends, she was the person who got the inside joke, gave the best advice, and was trusted enough to be a special confidante. Although she was so many things to so many people, one thing everyone knew was that they could count on Brooke.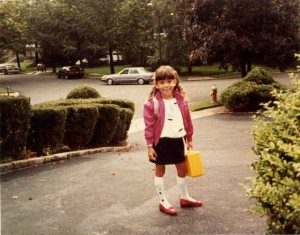 Brooke had her own mind and beliefs—and she was not afraid to speak up loud and clear about them. She didn't like wastefulness or dishonesty. She was modest to a fault: For example, when she made the Dean's List at Columbia University she never mentioned it, and she also forgot to mention the numerous awards she had received at her high school graduation. She lived in Manhattan during her years at Columbia and continued to live there after graduation, but she considered her true home to be Oyster Bay, Long Island, where she grew up. Her childhood friends were always in her heart, and many who knew her talked about how Brooke's smile could light up a room. Behind that beautiful face lay a true, caring person on the inside—and it showed in everything she did.
The night before the September 11 attack on the World Trade Center, Brooke told her mother that there was more to life than making money. She had planned to get her M.S.W. at Berkeley's School of Social Work so that she could help disadvantaged children. At only 23, with so much hope and promise, Brooke had her whole life in front of her wiped away in one of the most horrific tragedies of our time; in an instant, our beautiful Brooke was taken from us. Now Brooke's family and friends do this for her and for all of the underserved and forgotten children who never got the chance to have Brooke herself come into their lives.