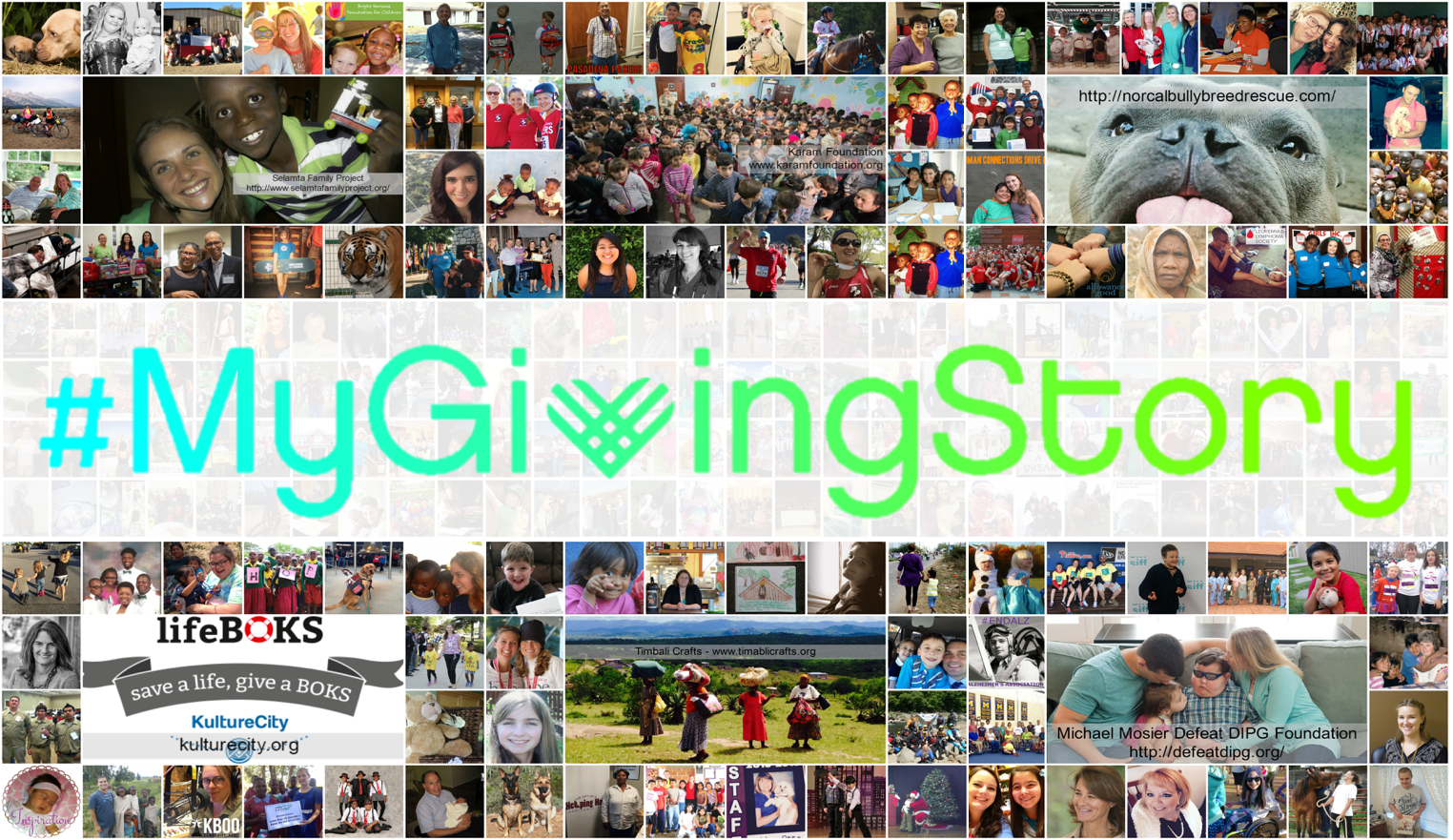 This November and December, the GivingTuesday movement is running #MyGivingStory, a new storytelling contest that will highlight acts of generosity that may take place out of the public spotlight. They are asking individuals across the country to share their personal reasons for giving, and then share those stories with their communities.
As a supporter of the Brooke Jackman Foundation, we'd be honored if you would take this opportunity to reflect upon your commitment to our work. The nonprofit they write about in their essay will receive $2,500-10,000 grants.
How to Enter #MyGivingStory
Go to the contest entry form or visit the #MyGivingStory tab on #GivingTuesday's Facebook page.
Post a short essay (150- 600 words) responding to the question, "What inspires you to give?"
In it, tell the story of a specific instance in which you supported a nonprofit organization in a way that was meaningful to you.
Submit your story by December 31st
Share and promote your submission on social media with #MyGivingStory and #GivingTuesday.
Contact info@givingtuesday.org with any questions!
We'd also like to take this opportunity to share what we have in the works for #GivingTuesday. We will be celebrating our success with a Brooke Jackman Foundation tongue twister social media campaign using the hashtag #ToyBoatChallenge. Please help us raise $10,000 to provide Brooke Packs to children this holiday season. For more information on the #ToyBoatChallenge click here!
Thank you for your support!. We are really excited about #MyGivingStory and #GivingTuesday, and hope you will participate in all our year-end activities!