12th Annual Race For Literacy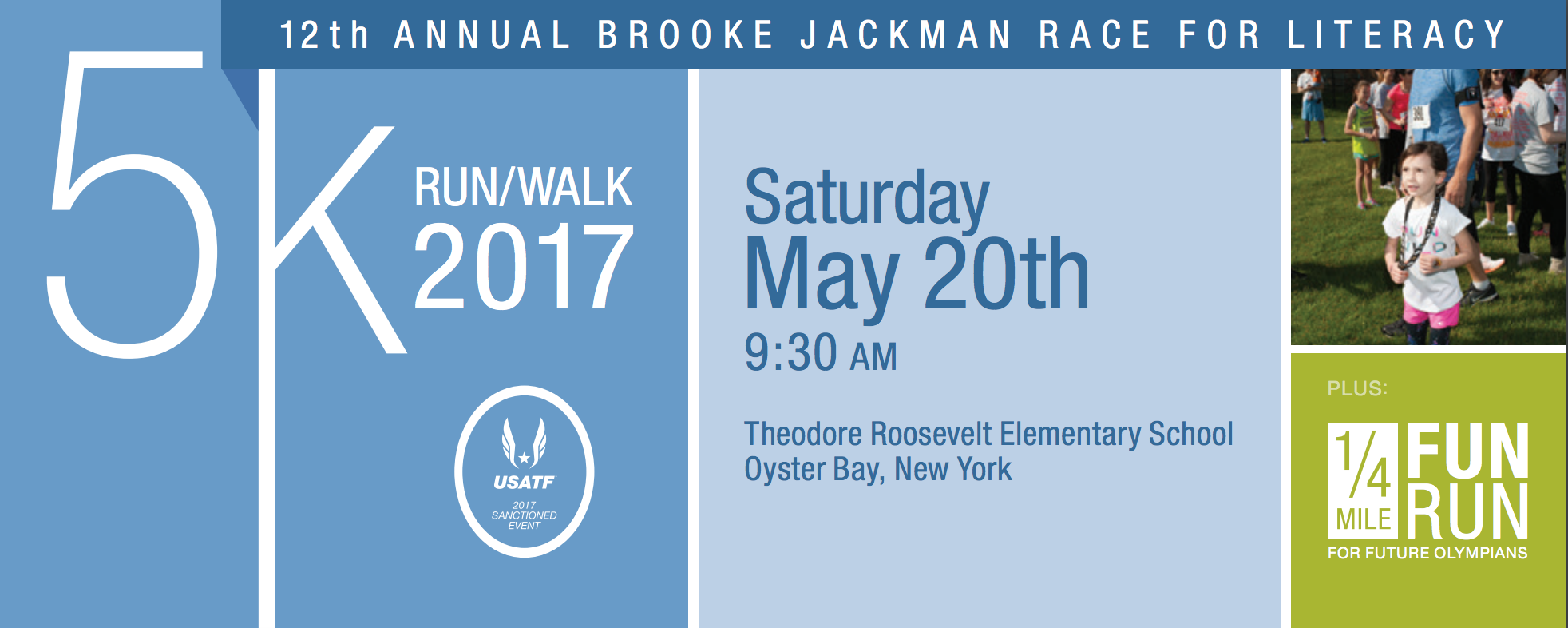 The Brooke Jackman Foundation is proud to announce its sponsorship of the 12th Annual Brooke Jackman Race for Literacy, a 5K Run/Walk, on Saturday, May 20th.
The run will being at the Brooke Jackman Reading Garden at the Theodore Roosevelt Elementary School in Oyster Bay, at 9:30am. This year we are accepting registration for the race online here. You'll also have the opportunity to have your own online fundraising page, to make it that much easier to have people support you in the race!
This fun family day includes yoga stretches, great company and delicious refreshments. Children's Fun Run activities begin at 8:45 am and will include: face painting, tattoos, yoga, hula hoops, and much more. The 1/4 mile Fun Run for kids age 8 and under starts promptly at 9:00am.
We encourage participants to share the Race For Literacy with your friends, family and neighbors to sign up as many as people as possible to sponsor you for the race.
We looking forward to seeing everyone on Saturday, May 20th. On your mark, get set . . . go!


Interested in Sponsorship Opportunities?
Sponsorship categories include $1000, $600, and $250.  In addition, signage opportunities along the race route are available for $400. If you would like to be a 2017 Brooke Jackman Race for Literacy sponsor, please contact Erin Jackman at info@BrookeJackmanFoundation.org
Race Route: